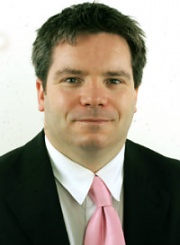 Ronan McGreevy is an Irish Times journalist and videographer. He is the author of Wherever the Firing Line Extends: Ireland and the Western Front. His book Great Hatred: The Assassination of Field Marshal Sir Henry Wilson MP (Faber & Faber), will be published in May 2022. In 2018 he was made a chevalier de l'ordre des arts et des lettres by the French Government for his work on the first World War.
He was the editor of Centenary, the official State book on the Easter Rising commemoration. He was also the editor of Was it for This: Reflections on the Easter Rising, an anthology of commentary on the Easter Rising from the pages of The Irish Times. It was published by The Irish Times and Ireland 2016. He is the editor of two eBooks based on The Irish Times archives: 'Twas Better to Die: The Irish Times and Gallipoli 1915-2015 and The Mad Guns: Reflections on the Battle of the Somme 1916-2016.
He is the presenter of the full-length documentary United Ireland: How Nationalists and Unionists Fought Together in Flanders which was shortlisted in the Imperial War Museums short film awards in 2018.