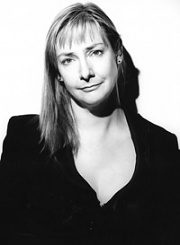 Downloads
scroll to see all

High Res
[355.43KB]
Screen Res
[400px]

High Res
[2.89MB]
Screen Res
[400px]
Pauline McLynn has written 8 novels for adults all published by Headline UK.
The first three feature Irish Private Eye Leo Street Something for the Weekend, Better Than a Rest and Right on Time. Then came 4 stand-alone novels: The Woman on the Bus and Summer in the City, Bright Lights and Promises and Missing You Already and The Time is Now. She has also published two children's novels with Puffin UK – Jenny Q Unravelled and Jenny Unstitched.
She has contributed short stories to many charity collections including Moments (in aid of Tsunami victims) Magic (in aid of One Parent Families) and Girl's Night In (for Warchild). She also wrote a chapter of Yeats is Dead, the serial novel by 15 Irish writers, including Roddy Doyle, Marian Keyes, Joe O'Connor and Frank McCourt.
To visit Pauline's blog click here