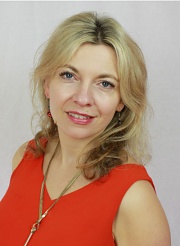 Dr. Malie Coyne is a Clinical Psychologist, N.U.I.G. Lecturer and active member of the Mental Health Advisory Panel for the A Lust for Life charity. She is very passionate about promoting wellbeing and increasing awareness of mental health issues, which she achieves through her advocacy work, her public speaking and her print, radio and TV contributions.
Malie is currently writing a compassionate guide for parents to help them cope with their children's anxiety, Love in, Love Out, due for publication by Harper Collins Ireland in July 2020. She writes extensively for newspapers such as the Irish Independent, the Irish Times, the Irish Examiner, The Sunday Business Post and Irish Central. She has also written pieces for RTE Brainstorm, A Lust for Life, Mental Health Ireland, Rollercoaster.ie, and Laya Healthcare. Malie played a key expert role in Caroline Foran's bestselling book Owning it: Your b*shit-free guide to living with anxiety (2017). On the back of an impactful A Lust for Life #Soundeffect campaign, Malie co-wrote The Little Book of Sound (2017) with Niall Breslin and Susan Quirke, where she shared the science behind being kind to yourself and others.
Malie has a love of radio and is a regular contributor on Newstalk FM and Kildare FM. She began her experience as parenting expert on Clare FM in 2015. She hosted her own show "Mental Health Laid Bare" on Dublin City FM in 2016, which provided a platform for guests to share their stories of mental health and tools for wellbeing. Malie also co-presented a radio show for "Walk in my Shoes" pop-up radio station during Mental Health Week 2017 and continues to volunteer her time to this worthy cause every year.
Malie is currently residing as resident psychologist for the RTÉ Today show. In 2018, she appeared as psychology expert and therapist on the Firebrand Productions / Stop Watch TV documentary "Stressed". In 2017, she featured as psychology consultant on Vogue Williams' documentary "My Anxious Life". Malie has also conducted various off-screen mental health screening assessments (e.g. Ultimate Hell Week; Stressed; Raised by the Village).
Malie lives in Galway with her husband and her two little ladies.
For more of her work, check out www.drmaliecoyne.ie, or follow Malie on Twitter (@maliecoyne) or Facebook (Dr. Malie Coyne).