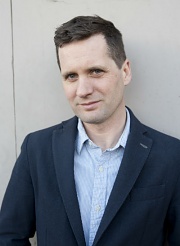 Brian is a journalist and broadcaster with RTÉ and well-known for his reporting on social issues and human interest stories. Brian's first non-fiction book, Wasted, examined Ireland's relationship with alcohol and was published in October 2009 by Gill & Macmillan. It was voted number 5 in RTE Radio's Liveline Top Ten Listeners Books of 2009. In a 20-year career, Brian has was won multiple awards for his work, including the John Healy Award, two radio PPI Awards, four New York Radio Festival Awards and a Justice Media Award.
Brian has produced and presented several documentaries and programmes on RTÉ TV and Radio, and is currently working on a documentary for both television and radio.
Brian's next book is due out in Autumn 2019 and published by Harper Collins.
Twitter: @oconnellbrian