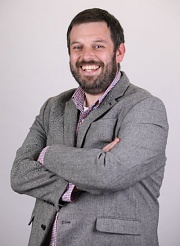 Barry J Whyte is the chief feature writer for The Sunday Business Post newspaper. He has been a professional journalist since 2003 and has worked for RTE, The Phoenix magazine, and a New York-based magazine called Institutional Investor.
In 2010, he graduated from Columbia University's school of journalism as a fellow of the Stabile Centre for Investigative Journalism.
Since returning to Ireland in 2013, he has been working for The Sunday Business Post, where he has been nominated in several categories in the Newsbrands Ireland national journalism awards in the last three years. In 2016, he won the Business Interview of the Year category in the UCD Michael Smurfit Graduate Business School journalism awards.
His first book was called Two Little Boys: An account of the Dublin and Monaghan Bombings and their Aftermath and it was published in 2004.
In 2014, he published "Making the Weight: Boxing's Lethal Secret", a 10,000-word digital e-book investigating the threat of long-term brain damage to professional boxers caused by the process of tactical dehydration allowed by boxing's 24-hour weigh-in rule.
He is a native of Kildare and currently lives in Newbridge. He doesn't miss New York at all. Much.