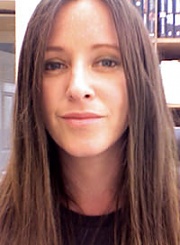 Arlene Hunt is a unique voice in Irish crime fiction. Her dark and atmospheric stories perfectly capture the grimy underworld of Dublin and beyond.
She began writing at the age of 27, and produced her first novel, Vicious Circle, within the year. This book was published by Hodder Headline at the end of April 2004.
Her second novel, False Intentions, introduced two characters, John and Sarah of QuicK Investigations, who are set to become a regular part of Arlene's work, and was published in May 2005.
She also contributed a story to the Moments book which featured short stories by female Irish writers to raise money for victims of the Asian tsunami. See the Moments website for more.
Her third novel Black Sheep was published in June 2006.
Arlene's 4th novel, and the third in the John and Sarah series, is called Missing Presumed Dead (MPD) and was published in June 2007 and is now published in Russian (Azbooka) and Dutch.
Her fifth novel, Undertow, is published in September 2009 in trade paperback. It is another installment in the Sarah and John series.
She is an avid reader and enjoys the works of Robert Crais, George Pelecanos, James Ellroy, James Lee Burke, John Connolly and others.
Arlene Hunt is 34 years old. She lives in Dublin with her husband, daughter, 3 cats and faithful basset hound.