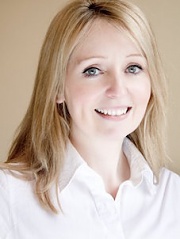 Allison Keating is a Chartered Psychologist who has run her own clinic The bWell Clinic for the last 13 years. Over the last decade she has had a keen interest in destigmatizing mental health issues and is a major advocate of Positive Psychology, helping people access evidence-based strategies to lead a good life.
She has been the resident Psychologist on TV3's Ireland AM, The Morning Show and is currently resident on TV3's Sunday AM.
She was also one of the expert relationship psychologists on RTE 2's 'Then Comes Marriage' – a 6-part TV series which provided a wonderfully authentic insight into all the ups and downs of being a couple in Ireland today.
She is also a regular on Ray D'Arcy's RTE Radio show where she answers listeners' relationship questions with her co-host Ray O'Neill. She is also a contributor to Dave Fanning, Matt Cooper and Ryan Tubridy's shows, and is frequently asked to comment in the media on relationships, anxiety, grief, parenthood.
Her accessible style hopes to break down myths about mental health and provides new strategies for practical well-being. She is currently writing her first non-fiction book about relationships which will be published in spring 2018( Gill Books).