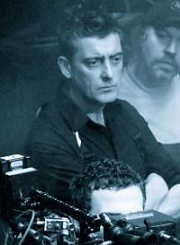 For the last ten years, Maurice has been regarded as one of Ireland's leading documentary filmmakers. In more recent years he has also begun to focus on fiction.
He is currently filming Trial of the Century, a historical drama series for Treasure Films, Loose Horse and TV3. Other recent work includes drama documentary series Barbarians Rising for the History Channel and October Films.
Having worked on diverse films from drama documentary Cromwell In Ireland to creative portraits of Irish writers Flann O' Brien and Brendan Behan and crime writer John Connolly, Maurice also recently directed his first major drama feature, Saving The Titanic, to wide critical acclaim. The film has been sold throughout the world, including America, Canada and Britain with Channel 4 and has been watched by an estimated 10 million people. It was selected for the British Independent Film Festival, where it has just won three awards, including Best Director. It has also just won Best Feature at the Celtic Media Festival in Swansea. Saving The Titanic also won a prestigious Gold World Medal award at the New York Festivals, and the Award of Excellence in a Feature Film at the Accolade Competition in California.
As a director, Maurice has won four IFTAS. In 2010, he filmed and directed the widely acclaimed __The Forgotten Irish_, dealing with the emigration to Britain in the 1950′s. Always returning to his love of sport, Maurice has made lasting portraits of his heroes Michael O Muircheartaigh and Vincent O Brien. Recently he finished a follow up to Forgotten Irish with Ireland's Forgotten Voices.
Showreel