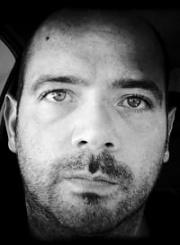 Mairtín is an international Emmy nominated director for his debut Feature/TV series 'Beat Girl,' in the Best Kids TV series category. It is one of a number of transmedia projects he has worked on.
His short films, 'Tart' and 'Atrophy,' have won 4 awards between them, screened at dozens of festivals and screened on 2 broadcast channels, as well as being licenced to Shorts HD, with a reach of 7 million viewers.
He directed the 6 part factual series 'The Club' which broadcast on Setanta Ireland in 2011.
He was one of 25 directors on the International Collaborative Feature Film 'The Owner,' which premiered in 21 locations worldwide on the 25th May 2012. It also holds a place in the Guinness Book of records for 'Most Directors on a feature film' and won the 2012 Most Innovative Platform award at the German IPTV awards.
Amongst all the drama Mairtín directs award winning music videos, trying to make up for his abject failure to become a rock star.
He is developing projects for television, cinema, and transmedia, and clings to the notions of heart and innovation.