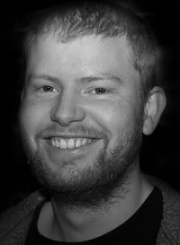 Conor McMahon studied filmmaking at the Irish National Film School in Dun Laoghaire.
Fangoria described his latest feature From the Dark as "a taut, coiled piece of dread-infused cinema that… delivers everything one could hope for from a fresh entry in that subgenre."
His 2012 feature film Stitches, starring British comedian Ross Noble, won best film at the Midnight Xtreme section of the prestigious Sitges Film Festival.
In 2004 he made his debut feature film Dead Meat which was funded by the Irish Film Board.
Conor went on to direct Zombie Bashers, an entry in the RTE Storyland online series scheme. The show proved extremely successful with horror and comedy fans alike and was voted the eventual winner of the competition. Conor directed all 6 episodes of the show.
His short films have won many awards including: Best Short at the Sitges Film Festival (Spain), First Prize in the Kodak Commercial Awards (London), Second prize at Edinburgh's Dead by Dawn Horror film Festival.
Along with developing feature film ideas Conor has worked on numerous seasons of the popular RTE sketch show The Republic of Telly, writing and directing sketches with acts like The Rubber Bandits, Damo & Ivor and Georgia Salpa.
Conor also works as an editor. Work includes the RTE hidden camera show The Fear.