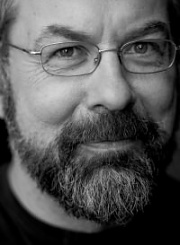 Conor Horgan's brilliant award-winning film, The Queen Of Ireland was released to critical acclaim in cinemas across Ireland and the UK in 2015.
Conor trained as a photographer before moving into writing and directing film. His first feature film One Hundred Mornings was released throughout Ireland and garnered acclaim and awards around the world, including The Special Jury Award at the 2010 Slamdance Film Festival, an IFTA for Best Cinematography, the Workbook Award in Los Angeles and the Irish Screenwriter's Guild award for Best Feature Script. The film was described as "an intelligent, delicate debut" in a Critic's Pick review in the New York Times, and was called "one of the very best Irish feature films of the last decade" by the Irish Times.
Conor's first short film The Last Time starred Linda Bassett (East is East/ The Hours) and received a nationwide cinema release in Ireland. It was also screened at Cannes, Clermont-Ferrand, Tampere, and as part of an Irish cultural exchange with China. The Last Time was the recipient of seven awards, including the UIP Director Award and Best Irish Short at The Cork Film Festival.
Other films include the Arts Council funded experimental film Happiness, in which he asked hundreds of people around Ireland to describe what makes them happy, About Beauty, following artist Dorothy Cross as she works in Papua New Guinea and The Beholder, an Arts Council funded documentary about portraiture. His most recent film is Deep End Dance, a multi-award winning dance film in which choreographer David Bolger performs an underwater duet with his 76-year-old mother Madge.
He has worked as a journalist and as an actor in film, theatre and television. In 2010 he directed and co-devised All This & A Hill Of Beans with barista Jenna Logan, a site-specific coffee shop show in the Dublin Fringe which went on to have further runs at the Kinsale Arts festival and Bewley's Café Theatre. His photographic work is ongoing, with works featured in two recent exhibitions at the Copper House Gallery, Dublin and the publication of his first photobook, New York City (Portobello Photographic Press, 2012).
Reel: http://www.conorhorgan.com/conorhorgan-film.html