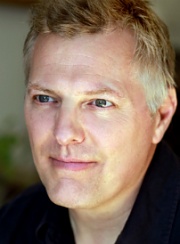 Carl has been one of London's busiest casting directors for many years, working mainly in film and TV. Film credits include 'Shadow of The Vampire with Willem Dafoe and John Malkovich, 'The Wedding Date' with Deborah Messing, Dermot Mulroney and Amy Adams, 'Blood Creek' with Michael Fassbender and directed by Joel Schumacher and Trevor Nunn's all star 'Twelfth Night' Recent film includes 'Son of God' which was released by 20th Century Fox in 3000 cinemas in America in 2014.
Recent TV includes 'The Bible' series. Initially seen on US TV in 2013, it has become the most successful mini series of all time. You can find out more about Carls past and current projects by clicking on his website here.
THE BIBLE SERIES trailer.

THE WEDDING DATE trailer. With Debra Messing, Dermot Muroney, Amy Adams.

BLOOD CREEK trailer. Michael Fassbender, Henry Cavall. Directed by Joel Schumacher.

SHADOW OF THE VAMPIRE trailer. John Malkovich, Willem Dafoe, Udo Kier, Stelan Skaasgard, Katherine McCormack.

TWELFTH NIGHT trailer. With Helena Bonham Carter, Ben Kingsley, Imelda Staunton, Imogen Stubbs, Nigel Hawthorne, Richard E Grant, Toby Stephens. Directed by Trevor Nunn.