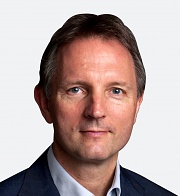 Tony Connelly is Europe Editor for RTÉ, Ireland's public broadcaster.
Tony has reported extensively on the period before and after the Brexit referendum, and prior to that covered the European refugee crisis, the Greek debt situation, the Irish bail-out and the financial crisis dating back to 2008.
He has also reported on conflicts in Ukraine, Lebanon/Syria, Georgia, Gaza, Iraq, Afghanistan, Kosovo, Angola and Rwanda.
Tony is the recipient of two ESB National Media awards, a European Journalism Award and a New York Festivals radio award for his radio documentary on the Shaktar Donetsk football club in Ukraine.
And in print he has worked for the Irish Independent, Time Magazine and United Press International (UPI).
Tony is the author of Brexit and Ireland: the Dangers, the Opportunities and the Inside Story of the Irish Response, published by Penguin Books on October 5, 2017.
A second edition was published in May, 2018. The book was shortlisted for Irish non-fiction book of the year.
His other book, Don't Mention the Wars: A Journey Through European Stereotypes, was published in 2014 by New Island.
Tony Connelly was born in Portstewart, County Derry in 1964, and was educated at St Columbs College, Derry, at Trinity College Dublin and the London School of Journalism.
He is married with two sons.