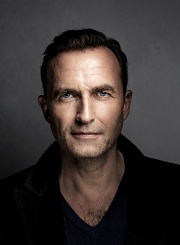 Stephen Hogan was last seen on screen in The Foreigner opposite Jackie Chan & Pierce Brosnan.
Film/TV credits include:
We Have Always Lived in the Castle (Sony Pictures), Redwater (BBC One), Transformers: The Last Knight (Paramount Pictures, Dir: Michael Bay), The Young Karl Marx (Canal +), Handsome Devil (Treasure Entertainment), Harley and the Davidsons (Discovery Channel), Trial of the Century (TV3), X Compan (Sony Pictures Television), Doctors (BBC), Earthbound (Ripple World Pictures), Saving the Titanic (Tile Films), Injustice, Primeval (ITV), The Tudors (Showtime), The Line of Beauty (BBC) & Benedict Arnold: a Question of Honor (A&E).
Theatre credits include:
The Field (Gaiety Theatre & tour, Dir: Joe Dowling), The Importance of Being Earnest, Translations, Saint Joan, Macbeth and Angels in America (The Abbey), Sharon's Grave, The Heiress and Pride and Prejudice (The Gate), Merrily We Roll Along (Derby Playhouse), Peer Gynt (National Theatre), Playboy of the Western World (Liverpool Playhouse), The Magic Toyshop (Shared Experience), Possible Worlds (Tron, Glasgow), The Cherry Orchard (Theatre Babel), A Doll's House, Medea (Theatre Babel), Richard III (Leicester), Fast Food, The Philadelphia Story (Manchester Royal Exchange), The Cavalcaders (Thetre Clwyd), The Soldier's Tale (Traverse Theatre) & Beauty and the Beast (Edinburgh).