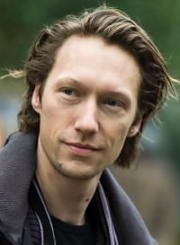 Simon J. Berger most recently appeared in the TV series BECK in the role of Stefan Mattson. He also played the recurring role of Isak Aronson in the TV drama MODUS.
Simon recently played the lead in HOMESICK, directed by Anne Sewitsk, and THE MASTER PLAN, directed by Alain Darborg. He starred in the Swedish film HOME as well as roles in HOTELL opposite rising Swedish star Alicia Vikander and the award-winning mini-series DON'T EVER WIPE TEARS WITHOUT GLOVES.
He played the lead in the acclaimed CALL GIRL, which won the Critics Prize at Toronto in 2012.