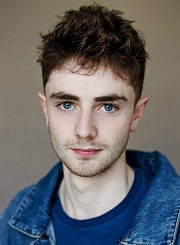 In 2017 Sean shot the role of "Pete" along side actors John Cusack and Emile Hirsch in Ivan Kavanagh's Western "Never Grow Old". Sean also starred as Stephen Tyrell in Tv3s "Redrock" between 2015-2018.
Sean has been acting since a young age and has worked on numerous short films such as Lee Cronin's "Ghost Train"(2013) starring Steve Wall and Owen McDonnell.
Other screen Credits include "Gone"(2017)(short Film) Directed by Patrick Maxwell and "One Shot"(2013)(Short Film).