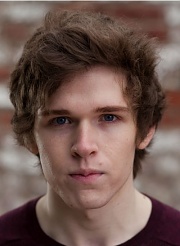 Ross McKinney was most recently seen in Maze opposite Tom Vaughan-Lawlor and Barry Ward.
Screen credits include 'Jack Taylor' for Netflix, HBO's 'Game of Thrones', History's 'VIKINGS', Bafta nominated Short film 'The Party', Feature film 'The Truth Commissioner' – Samson/Big Fish Films, ITV's 'The Frankenstein Chronicles' and the U2 Music Video 'Every Breaking Wave' – Somesuch & Co.
In addition to his work in front of the camera, Ross has also worked within the camera department on projects such as Game of Thrones Seasons 4-7, Line of Duty Season 4, Feature film 'Robot Overlords' as well as working within the special effects department on the BBC film 'Stumpy's Brae'.
Theatre credits include 'The Inn at the End of Time' for Lunchbox Theatre company and 'Crimea Square' as part of the Belfast Festival (Winner).