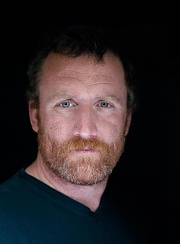 Rory was last seen on stage in Druid Theatre's production of The Cherry Orchard at The Town Hall Theatre, Galway.
Rory's most recent stage performance was Fishamble's production of The Alternative . Other recent performances include the National Tour(s) of Druid's Epiphany & Furniture, Richard III at the Abbey Theatre & Lincoln Center NYC, Pozzo in Waiting for Godot at the Lincoln Centre NYC directed by Garry Hynes, for which he was awarded Best Supporting Actor at the Irish Times Irish Theatre Awards 2017, and as Ross O'Carroll Kelly in the highly successful Postcards from the Ledge at The Gaiety Theatre. It will tour Ireland in 2019.
He is a member of the Druid Company ensemble and has also appeared as Falstaff in DruidShakespeare (Best Supporting Actor nomination Irish Times Awards), DruidMurphy, and The Colleen Bawn for the company.
Rory graduated from the Gaiety School of Acting in 2003, making his post-graduate debut in The Drunkard a new adaptation by Tom Murphy, directed by Lynne Parker for B*spoke Theatre Company and the Galway International Arts Festival. Since then Rory has appeared in Checkov's First Play (Dead Centre); as Ross O'Carroll Kelly in The Last Days of the Celtic Tiger, Between Foxrock and a Hard Place and Breaking Dad at the Olympia and Gaiety Theatres (Landmark Productions); Northern Star, The Importance of Being Earnest opposite Stockard Channing, several productions of Improbable Frequency, The Taming of the Shrew and Peer Gynt (Rough Magic); Jacques Brel is Alive and Well and Living in Paris, Death of a Salesman, The Importance of Being Earnest (Gate Theatre); Roddy Doyle's adaptation of The Playboy of the Western World, Macbeth, Big Love, Comedy of Errors, The Last Days of a Reluctant Tyrant, The Rivals, Arrah na Pogue, Translations and The Government Inspector (Best Supporting Actor nomination Irish Times Awards), , Hevenly Bodies (Abbey Theatre); King Lear (Second Age) and The Wiremen (Gaiety Theatre).
Screen credits include: A Thousand Times Goodnight with Juliette Binoche; FitzJohn in the feature film WILD; the role of Charlie McCreevy in Charlie, a three part mini-series produced by Touchpaper Films/RTE, Max Clayton in Fair City (RTE), Acceptable Risk a six part mini-series for RTE staring Elaine Cassidy and The Delinquent Season.
---
Voiceover sample 1
| | |
| --- | --- |
| Listen: | |
| Download: | |