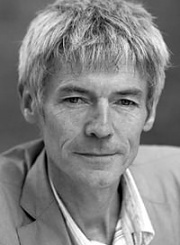 The following files are available for download by logged-in customers.

KeaneRaymondJA08.pdf
[CV, 177KB]
If you already have access details please
log in now

Need access? - Contact us to arrange password access
*to download videos, click play, then click the arrow on the upper right corner of the screen
Raymond Keane was last seen on stage in Company SJ's new show Company as part of the Dublin Theatre Festival 2018.
Raymond recently appeared in Game of Thrones S5 (HBO). See clip above.
Raymond is a founding member and Artistic Director of
Barabbas
. He most recently directed the award winning and acclaimed
Johnny Patterson the Singing Clown
for the company, he previously directed
Circus
, a clown play inspired by Frederico Fellini's film,
La Strada
at Project Arts Centre for the company which was invited back to be part of Dublin Theatre Festival the following year. He performs in Barabbas'
40 Songs of Green
which was presented by St. Patrick's Festival at the National Concert Hall in March and which will present again at Bulmers Comedy Festival in September. In 2006 he performed the title role of
Cyrano
adapted and directed by Veronica Coburn and
Hairdresser in the House
which he created with Veronica Coburn and which presented at the Galway Arts Festival, the Edinburgh Festival Fringe and at the Dublin Fringe Festival 2006. For Barabbas he also performed the title role of
Luca
and the solo character of
…tanks a lot!
which toured nationally in 2005.
He devised and/or appeared in much of Barabbas' early work including Come Down From The Mountain John Clown John Clown, Macbeth, Half Eight Mass Of A Tuesday, Out The Back Door, Sick Dying Dead Buried Out, The Whiteheaded Boy, God's Gift, Nightmare on Essex Street. For Barabbas he directed Strokehauling, Barabbas…the Cube, Hupnouse, Temple of Clown and HURL which played at Galway Arts Festival and Dublin Theatre Festival. He wrote and directed Dog for Barabbas…the festival II.
Raymond works regularly with writer and performer Donal O'Kelly for whom he recently directed Vive La, which opened at Draícht, Blanchardstown and currently tours nationally. For Donal he also directed The Cambria which continues to tour nationally and internationally and The Hand which played at the Vilar Theatre Festival, Colorado. He directed Annabelle's Star for the Ark's Christmas Season and for Young at Art, Belfast. For St Patrick's Festival and Rejoyce Dublin 2004 he directed the dramatic element of The Parable of the Plums, an outdoor street spectacle commemorating Bloomsday and collaborated with visual artist Seán Hillen on Elijah Walks, a series of images projected onto Liffey side buildings. He wrote SEVENTEEN SECONDS and Waking Winnie, two in a series of four radio plays entitled Barabbas…the teenage years, commissioned by RTÉ. He also directed Pam Ella for Noggin Theatre Company and Some Kind Of Beautiful for Dublin Youth Theatre.
Raymond worked for several years in television as a writer/actor/puppeteer on programmes including Pajo's Junkbox, The Whole Shebang (writer of numerous sketches), Pajo and the Salty Frog (Writer 26 six half hour episodes), Pajo and the Salty Frog in Space (writer 26 half hour episodes), Scratch Saturday, J.M.T.V., The Morbegs (writer 25 episodes), Nighthawks, The Basement and Fair City. In film he appears in The Boy From Mercury, St. Patrick, The Last Mango in Dublin, Too Many Sandwiches, Déjà vu, Bloom and Sweety Barrett.
Raymond teaches Barabbas Theatre Practice both nationally and internationally in Theatre Schools and Universities. His theatre practice is best described as Creative Performance i.e. the actor as a creator as well as interpreter. He teaches movement principles that range from eastern practices and philosophies to corporal mime, the red nose mask of theatre of clown, mask of four temperaments, puppetry and object manipulation.