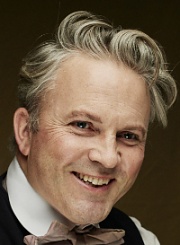 Louis has just returned from an extensive tour of North America with Theatre Lovett's They Called her Vivaldi. He recently appeared in their production of FRNKNSTN that premiered on The Peacock stage and will tour in 2020.
Louis is Joint Artistic Director of Theatre Lovett and has been in all of the companies shows to date.
Film/TV credits include:
Moone Boy (Sky), Stella Days (Newgrange Pictures), Killinascully, Showbands (RTÉ) & The Tudors (Showtime).
Theatre credits include:
They Called Her Vivaldi (US tour 2019, Peacock Theatre 2018, National Tour), A Feast of Bones (Dublin Theatre Festival, Traverse Theatre, On The Edge), The True Story of Hansel and Gretel (Dublin Theatre Festival 2015), Mr. Foley, The Radio Operator, The House that Jack Filled (Dublin Theatre Festival 2012) and The Girl who Forgot to Sing Badly (The Ark/Theatre Lovett, US/UK/ AUSTRALIAN tours) (Theatre Lovett), The Seagull, Freefall, Dublin by Lamplight (Corn Exchange), The Train, Improbable Frequency, The Life of Galileo (Rough Magic), B for Baby (Best Actor Nominee, The Irish Times Theatre Awards), Bookworms, She Stoops to Conquer (The Abbey Theatre), Bedroom Farce (The Gate Theatre), The Making of 'Tis Pity she's a Whore (Siren Productions), Slattery's Sago Saga, The Butterfly Ranch (Performance Corporation), The White-Headed Boy & God's Gift (Barabbas…the Company).