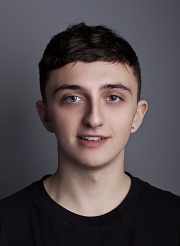 Levi recently appeared in the hit BBC Three comedy, My Left Nut.
Levi is a graduate of The Lir Academy's Foundation Diploma in Acting and Theatre.
Film/TV credits include
Cáilín Álainn (Short Film), Distance (Music Video by Somebody's Child), Éirí Amach Amú (TG4), Amber (RTÉ) & The Note (Short Film).