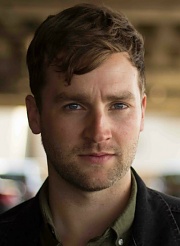 *to download videos, click play, then click the arrow on the upper right corner of the screen
Killian will next be seen on screen in BBC's new series Dublin Murders, due for release later this year.
Killian is a Dublin based Actor & Producer and graduate of the full-time Professional Actor Training course at the Gaiety School of Acting 2015.
Killian first took on the role of Producer in a world premiere production of Donal Ryan's virtuoso novel The Spinning Heart at Smock Alley Theatre 1662 in July 2016 and has been working in the field ever since. He has been Executive Producer at Reality:Check Productions since 2017.
Recent theatre work includes The Boys by Michael Harnett.
Recent film work includes Cian, in BBC's new crime drama Dublin Murders; Ted in Any Humberman's new comedy Finding Joy for RTE; Cian Howley in Fair City in 2018; Darren in Element Picture's Rosie directed by Paddy Breathnach; & Tak Series 1 of Krypton for Warner Bros, DC Comics and Syfy.