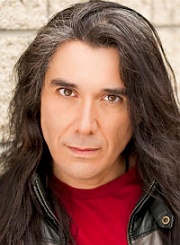 Julian can now be seen on screen in Hold the Dark on Netflix.
Julian Black Antelope is a Canadian actor of Irish and First nation's descent.
Film/TV credits include:
Tribal (APTN), Thunderbird (Ocean Twilight Films), Jann (CTV), Hold the Dark (Netflix), Dark Justice (Ripple World Pictures), Condor (MGM), Caught (CBC), Hell on Wheels (AMC), Blackstone (APTN), An Klondike/Dominion Creek (Netflix), Seventh Son (Universal), Penny Dreadful (Showtime), Arctic Air (CBC), Hannah's Law (Sony) & Into the West (TNT).
Visit Julian's website by clicking here .