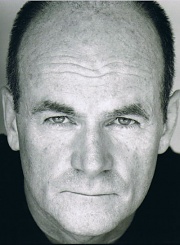 *to download videos, click play, then click the arrow on the upper right corner of the screen
John Finn can now be seen on screen in The Walking Dead .
John Finn was most recently seen on screen in Gifted directed by Mark Webb, he will soon appear in Bent later this year and will soon appear on Ad Astra alongside Brad Pitt and Ruth Negga. John graduated from Eldred Central School, New York, in the year 1970 and joined the Navy for a few years, after which he entered the acting business and has featured in major projects on American TV and feature film since then including: Cold Case and EZ Streets, with supporting roles in the films The Hunted (2003), Analyze That (2002), Catch Me If You Can (2002), True Crime (1999), Turbulence (1997), Blown Away (1994), The Pelican Brief (1993), and Glory (1989).
TV series that Finn has had recurring roles on include Dawson's Creek, The Practice, The X-Files, Strange World, NYPD Blu (he also appeared two other times on Blue as different characters), Chicago Hope, and eight episodes of Brooklyn South.