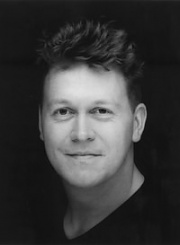 The following files are available for download by logged-in customers.

BrendanDempseySEPT09.pdf
[CV, 230KB]
If you already have access details please
log in now

Need access? - Contact us to arrange password access
*to download videos, click play, then click the arrow on the upper right corner of the screen
Brendan appeared in Martin Scorsese's Gangs of New York, though he's still most widely recognised for his role as Jim Kelly – the Lottery rep in Waking Ned (Devine). Brendan's other film credits include the hit comedy, About Adam, Separation Anxiety and Moll Flanders. For Television, he's been in the Father Ted Christmas special, Couched, Podge & Rodge, and The End for RTE. Brendan's stand up has been recorded and broadcast by RTE, ITV, BBC and Channel 4. Brendan appeared in record breaking West End production of One Flew Over the Cuckoo's Nest where he played Chief Bromden opposite Christian Slater. He most recently appeared as Ardal O'Hanlon's arch rival in RTE's new comedy series written and directed by Arthur Mathews and Paul Woodfull, Val Falvey.
'Funny as Fook'. bordering on amazing. you'll laugh non-stop for over an hour. razor sharp wit, intelligent and crude insights, and relaxed quick delivery. The Beat (Melbourne)
An award-winning director for his first short film Barking Mad, Brendan's acting roles last year included Aeolus, one of a series of shorts made for the Ulysses Centenary, The Canadian independent feature Hooligans, and, before moving to London, Never Judge a Book. Brendan is currently appearing in cinemas across Ireland and the UK in Perrier's Bounty opposite Cillian Murphy and Jim Broadbent directed by Ian Fitzgibbon for Optimum Films.
Absolutely amazing . hilariously funny. The audience, are in stitches- Hotpress Magazine
From Botswana to Rome (Gangs of New York), whether as a stand up in the Catskills, with The Dublin Comedy Improv at the Edinburgh Fringe Festival, or in hits Father Ted to Waking Ned, audiences worldwide have enjoyed Brendan's work.
"The improvisation is spot on, imaginative and hilarious" (The Independent)
truly impressive (The Daily Telegraph)
Brendan is based in London where his contact for UK acting work is:
JESSICA CARNEY ASSOCIATES
4th Floor, 23 Golden Square, London W1F 9JP
Telephone: 020-7434 4143
Fax: 020-7434 4173
E-mail: info@jcarneyassociates.co.uk
---
Voiceover sample 1
| | |
| --- | --- |
| Listen: | |
| Download: | |