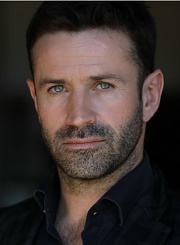 Born in Drogheda, Ireland, Adam trained at the Gaiety School of Acting, Dublin. Adam is based in LA.
Film/TV credits include:
The Call of the Wild (Disney), State of Happiness (Maipo Films), Striking Out (RTÉ), Supernatural (The CW), Her Dark Past (Lifetime), I.T. (Ciné+), Roots (History), Clean Break (RTÉ), Scandal (ABC), Love/Hate (RTÉ), What If (Fastnet Films), Being Erica (CBC), XIII (Canal+), Happy Ever Afters (Newgrange Pictures), The Clinic (RTÉ), Satellites and Meteorites (iWire Films), Trouble in Paradise (RTÉ), Inside I'm Dancing (Octagon Films) & Proof (RTÉ).
Theatre credits include:
Pineapple (Calipo), Les Liasons Dangereuses, Great Expectations (The Gate Theatre), Thesis (Civic Theatre), Electronic City, Under Ice, The System (Project Arts Centre), The Home Place (The Gate Theatre/West End), The Illusion (Project Arts Centre), A Midsummer Night's Dream (The Civic Theatre) & Kilt (Dark Horse Theatre).