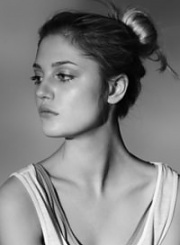 Born in 1995, Veronika Vernadskya is an exceptional talent.
She got her international break playing opposite Emile Hirsch, Rachel Hunter and Joel Kinnaman in THE DARKEST HOUR (2011 – 20th Century Fox) directed by Chris Gorak.
Veronika has been acting in Russia since the age of 10 playing in well-known domestic series such as A TERRORIST IVANOVA, A MOM UNWILLINGLY and A SCARECROW 2.
She speaks Russian, English and French.